Last event of 2017! Housing for Whom: Zoning, Affordability, Fair Housing
Join us on Thursday, December 14, 2017 from 6:30 - 8:00 p.m. at the Newton Free Library. RSVP here.
Preview the discussion topics: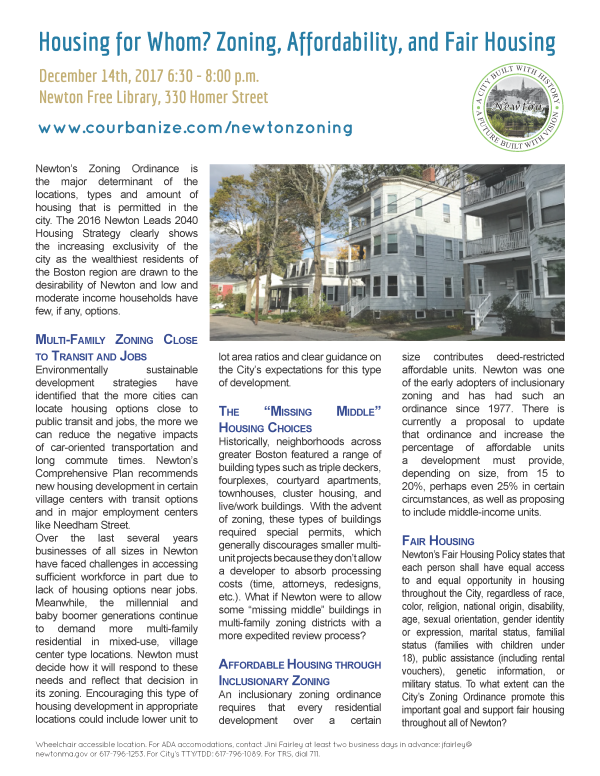 Send us your Pattern Book comments by December 8, 2017 via email zoningredesign@newtonma.gov.
Since May 2017 we have been reviewing the Draft Pattern Book and we are now preparing a final version, based on comments from the community and staff review.
View the Pattern Book online or in print at the Library.