Recap from Housing for Whom? Zoning, Affordability, and Fair Housing
Thanks to everyone who came to the December 14, 2017 event "Housing for Whom? Zoning Affordability and Fair Housing".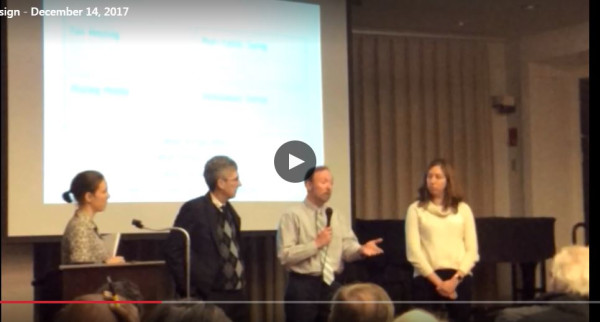 Take a look at the event resources below including a summary report of all feedback from the table discussions.
Watch the presentation video here
See the presentation slides here
Read the summary report here
Read the info sheet here
The Newton Fair Housing Committee supplied these additional resources about Fair Housing at the event:
What's Next?
Join us for the first Zoning Redesign event of 2018. "A Parking Lot for Goldilocks: Zoning for Just the Right Size" is on Thursday, January 18th, 2018 at the Newton Library from 6:30 - 8:00 p.m. Preview the event topics here. RSVP here.