How can Newton's zoning enhance arts & culture?
Join the discussion at our next Zoning Redesign event on Thursday, February 15, "Tapping the Creative Economy: Zoning, Arts, and Artisans". Preview the event topics below and RSVP for the event today!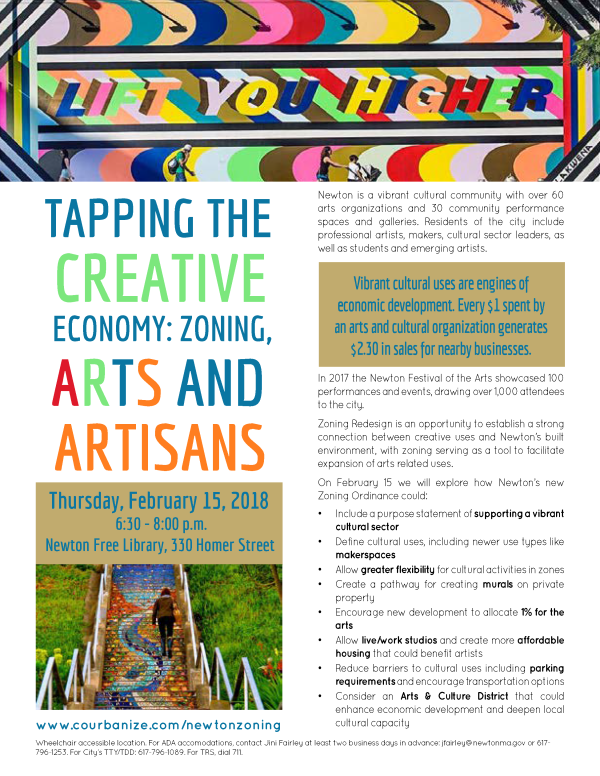 Thanks to everyone who came out for the January 2018 event on zoning, parking, and transportation. The event summary document is now live. If you missed the event, you can watch a video of the presentation here, see the presentation slides, and read the infosheet.