Join us this Monday to support inclusive, affordable housing in Howard County!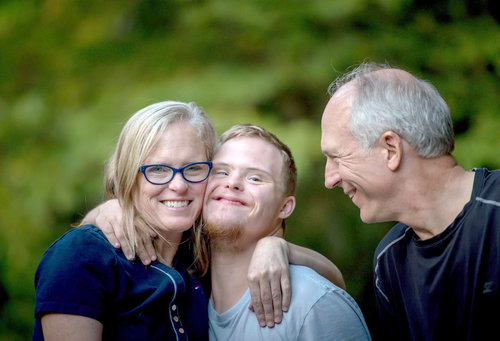 This Monday, March 21, the Howard County Council will hold a hearing on CR29, legislation that will advance Patuxent Commons to reach a critical milestone! Will you join us and show your support for inclusive, affordable housing?
CR29 will provide a PILOT (payment in lieu of taxes) for Patuxent Commons, which will generate financial support for the project and ensure it meets the requirements needed to receive a waiver from APFO (Adequate Public Facilities Ordinance). The APFO waiver is essential for Patuxent Commons to developed at the outstanding location Mission First has secured for it in Hickory Ridge.
The Council hearing on CR29 will be at 7pm this Monday, March 21. A vote is expected two weeks later, on Monday, April 4, at 7pm. We need a majority of the five-member Council to vote for CR29 in order for it to pass.

Here's how you can help:
First, help HCAS and fellow advocates pack the house at this Monday's Council hearing by showing up and showing your support. If you can't make it in-person, tune in here Monday night to attend virtually.
Here are four other options for ensuring your voice is heard:
Sign up here to provide verbal testimony at Monday's Council hearing.
Provide written testimony to the Council expressing your support for the project and CR29. Send it to the Council at CouncilMail@HowardCountyMD.Gov before Monday at 3pm.
Send an email to your individual Councilmember requesting their support for CR29. Here are their email addresses:
District 1: Liz Walsh: ewalsh@howardcountymd.gov
District 2: Opel Jones (Council Chair): ojones@howardcountymd.gov
District 3: Christiana Rigby (Council Vice Chair) crigby@howardcountymd.gov
District 4: Deb Jung: djung@howardcountymd.gov
District 5: David Yungmann: dyungmann@howardcountymd.gov
Prepare a quick, 45-second video on social media explaining why this project is so important to you and your family. Post it in your social media between March 22 and April 3 and share it with your Councilmember's social media. We can provide you with all the social media information needed.
We've put together an advocacy tool kit to help you with all the above activities. It includes advice about how to assemble testimony and make all your advocacy communications as impactful as possible. Email us at info@ptxcommons.org and we'll send you the tool kit pronto. We'd also be happy to answer any questions you might have. Reach out!
Now, more than ever, we need your support. Working together we can pass CR29 and ensure that our vision for affordable, inclusive housing for people of all abilities is achieved in Howard County!