Thanks for meeting with us! What's next?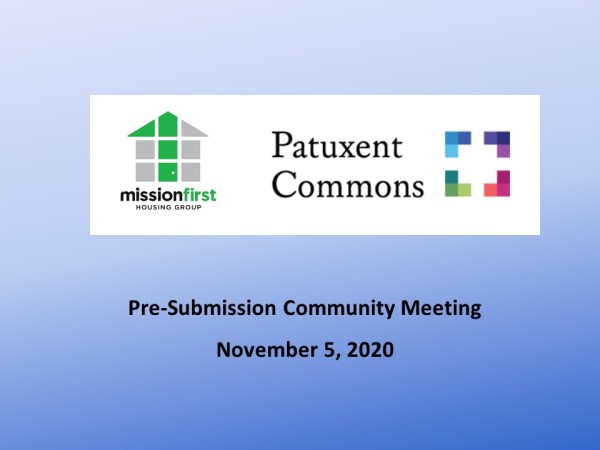 Thank you to everyone who came out (virtually on Zoom) to the November 5th Pre-Submission Community Meeting for Patuxent Commons project. If you missed the event, don't worry! The meeting was recorded, and you can watch it and review materials from it here: https://tinyurl.com/PSCM-Materials
And, you can still tell us what you think! Provide questions or comments in our Feedback section.
To recap, during the meeting we presented the project history, concept, preliminary design, and potential timeline. We appreciated the thoughtful questions posed, and the focus on how the project reflects the values of the Columbia community.
We look forward to providing updates on the results of competitive financing applications already submitted for the project, some of which should be announced before the end of the year.