Green crop circles in the parking lot?
They say a picture is worth 1000 words but, in this case, it's worth 41 mature trees. On the west side of the parking lot at Fairview Pointe-Claire, green circles scatter the pavement to demonstrate the scale of the future plaza by positioning the 41 future trees that will provide a canopy on the site.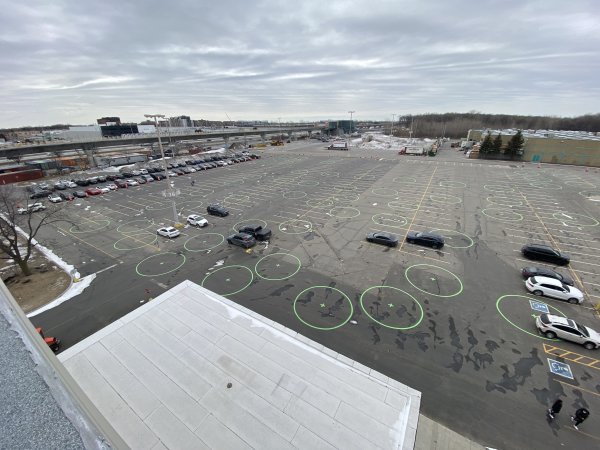 Designed by Claude Cormier, the plaza plays homage to the past, with its unique kidney shaped water feature and 70's inspired paving tapestry, while looking at the urban ecology of the future and retrofitting a parking lot into a place for various stakeholders to gather. Carefully curated, the 41 trees have been chosen for their indigenous roots and their complementarity to one another, as well as the shrubs and flora that will be located below to assist in attracting pollinators and fauna.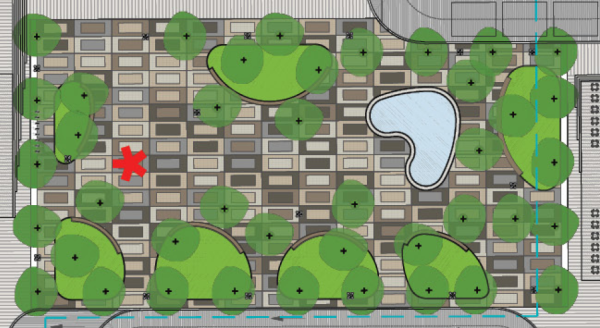 Let us know the activities you would like to see happen in the plaza by sharing your ideas with us on the project's site!