Join us online!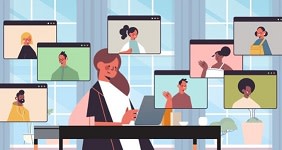 We will be hosting a series of public engagement meetings on the following dates and times to discuss The Reading Comprehensive Parking Plan. We will be going over what the plan is about, why it is being undertaken and we will shear where we are in the plan formulation process. These upcoming meetings are intended to broaden our conversation about the downtown and neighborhood parking issues and challenges to include our City's residents, workers, businesses and even visitors.
Due to the current situation and limits on in-person gatherings, the meeting will take place online using ZOOM according to the schedule below. You can join us virtually by following the link in the virtual meetings tab. Please make sure to register prior to the meetings so you can join quickly the day of!

We will also be posting a brief recap and recording of the virtual meeting, so you do not miss out on any new details. Thank you!