Happy Holidays! The Rooftop Tree Has Been Restored and Relit
Honoring a beloved winter tradition, the familiar rooftop Christmas tree on the former B&M Baked Bean building has been relit for the holidays. As you can see from the photos, the restoration and restringing process was a major undertaking. The original repurposed flagpole was welded at junctions and cable ties were replaced, to ensure the tree would continue to withstand Maine winter conditions.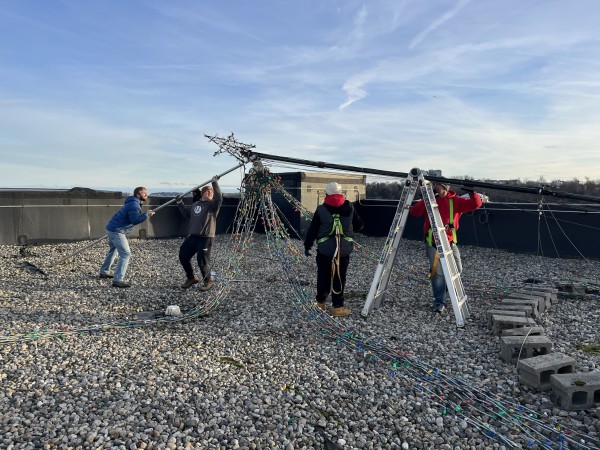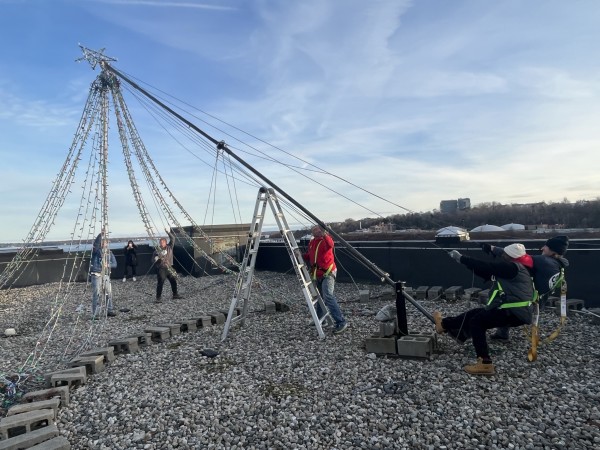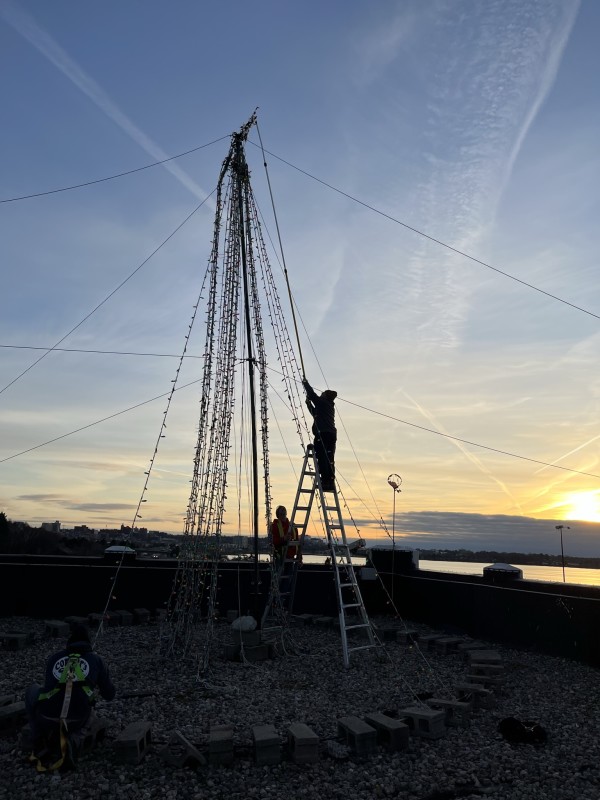 We hope this tree will be a symbol of continuity for the Portland community and beyond as the B&M site is reborn as the permanent home of a new Portland institution – the Roux Institute at Northeastern University.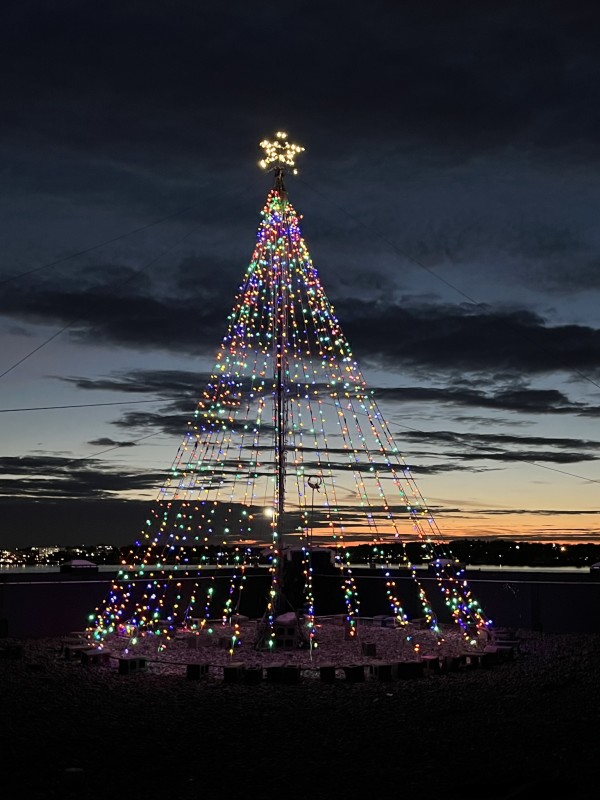 As a gesture of appreciation, and with thanks to all those who have followed and participated in our project to date, we gilded two beautiful trees on site to add light during the long winter nights. The beauty of the installation is credit to Maine outdoor lighting specialists Brent McHale and Eric Hanson, along with Portland artist Theo Darvin who handcrafted the metal spheres.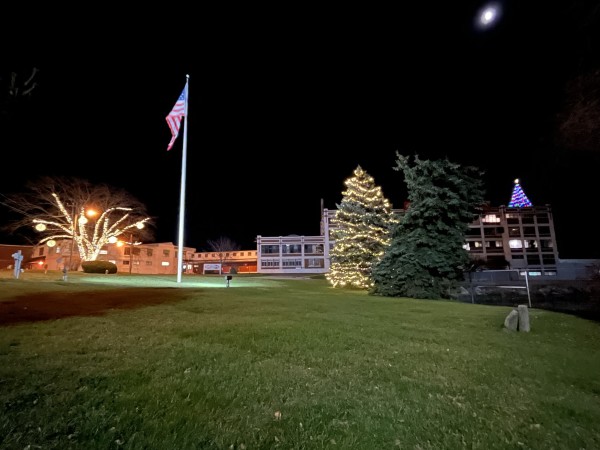 We wish all of you a happy and peaceful holiday season!