Board of Architectural Review Work Session - September 20 at 7pm (new date)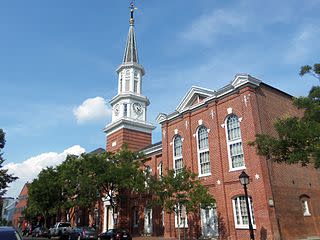 The City of Alexandria's Board of Architectural Review will host a meeting to discuss the proposal.
The meeting will take place in the form of a work session that will be held at 7:00pm for concept and design review. It will take place in Room 2410 of Alexandria City Hall.
For materials presented at this public meeting, please visit the following link the day after the meeting.
For a video of the presentation, please follow this link.