Make Up Meeting of Third Section 106 Consulting Parties - Feb 23 at 10:00am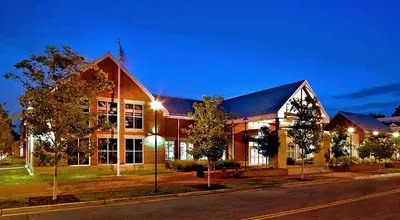 A make up meeting of the third Section 106 Consulting Party meeting for the Samuel Madden Homes redevelopment will take place on Thursday, February 23rd at 10:00am for those that could not attend the prior meeting on January 9th. The purpose of the third meeting was to finalize the mitigation efforts of the adverse effects from the proposed demolition and redevelopment of the Samuel Madden Homes.
This make up meeting will take place in person at the Charles Houston Recreation Center located at:
901 Wythe St
Alexandria, VA 22314
In addition, there will be a hybrid virtual option, and can be accessed via the following link. You may also call-in (audio only) using the following telephone number: (585)226-7798, conference ID: 118 023 362#
For materials presented at this public meeting, please visit the following link the day after the meeting.
For a video of the third Consulting Parties presentation, please follow this link.