College Entrepreneurs in Downtown Springfield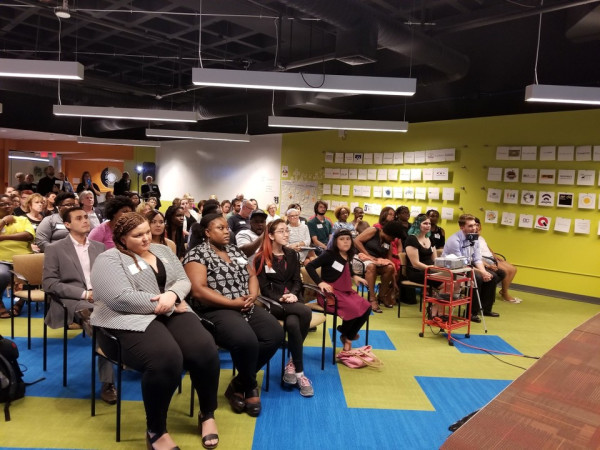 Last night, our friends at Valley Venture Mentors celebrated the graduation of their first cohort of college entrepreneurs from across the Pioneer Valley. What a great way to support entrepreneurship & attract more of our area graduates to stay & invest in Springfield! Major props to the whole VVM team that put this together.
Check out Masslive coverage & 22 News coverage for more info.
Photo above by Elizabeth Roman, MassLive