Outdoor Dining, Awards & Summer Programming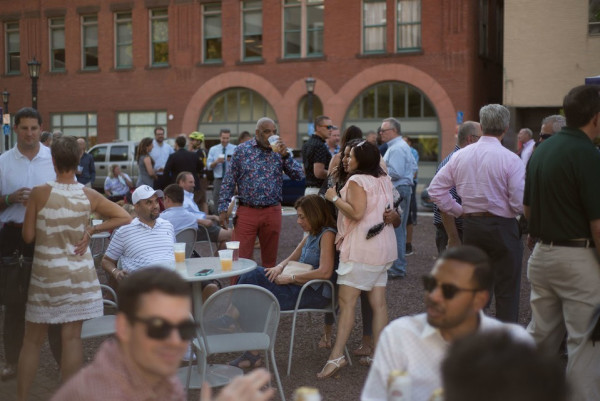 With the arrival of warm weather, restaurants and cafes can now apply to offer outdoor dining in public ways, including public plazas, sidewalks, and more. After over 9 months of work behind the scenes, the city council has passed the outdoor dining ordinance! More details here.
This Thursday is the Valley Venture Mentors annual accelerator awards which is always an energizing evening. And we were thrilled to see our friends from Simply Grace & the Shops at Marketplace win the SBA's microenterprise of the year in Massachusetts! And did you hear that Nosh, our favorite hidden cafe, is expanding their space and their offerings?! Start getting excited...
As if that wasn't enough, downtown summer programming is officially in full swing with the return of:
Invite a friend to join you so they can see what downtown is all about these days!