Autumn Updates on Downtown Springfield
Duryea Way is officially open! What do you think of the renovations? Did you notice the city's first sidewalk bump-out that allows for outdoor seating along Worthington Street? Here's to more space downtown dedicated to people (and not just cars)! And more string lighting of course...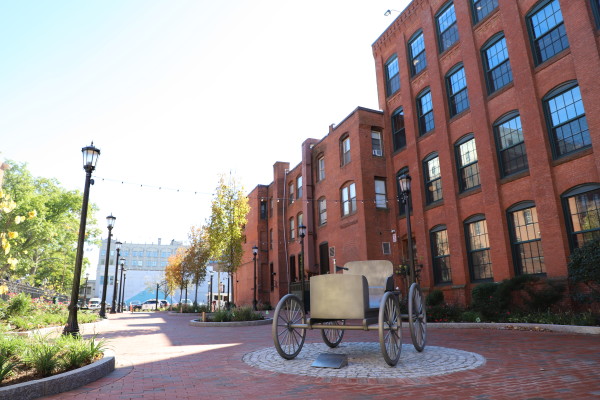 (Photo courtesy of Bridget Delaney)
We are thrilled this Stearns & Duryea project has finally come to fruition after working with the City over the past few years to get it all T'd up. Stearns Square Park renovations will soon be completed and will feature outdoor seating, a bike share station, and a fully functioning fountain.
And, after many fits and starts, the Innovation Center is finally nearing completion on Bridge Street! Valley Venture Mentors, the anchor tenant, is shooting for a January opening. There are only a few office spaces upstairs still available, so get in touch with the BID at (413) 781-1591 if you are interested.
We are all anxiously awaiting the opening of Hot Oven Cookies & NaiSmith's Pub & Pretzel, who are both poised to open any day now. In the meantime, have you checked out the new brick-and-mortar location for Springfield Macarons? They are on Market street just down from the Shops at Marketplace, so make sure to stop by next time you're in the area! #shoplocal #womanownedbiz #springfieldmacarons #springfieldma