Contractor Networking Fair!
**If you were unable to attend our contractor information fair, please visit the main webpage of this website where the presentation and training slide deck are posted towards the bottom of the page!**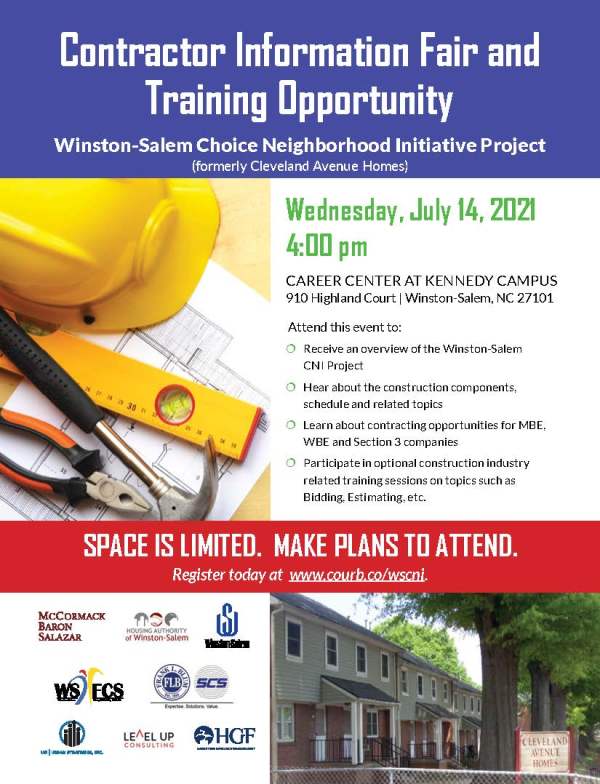 We will be hosting a contractor networking fair on Wednesday, July 14th at 4:00pm at the Career Center at Kennedy Campus to discuss Phase I of the Winston-Salem CNI Project! We'll be going over the construction of Phase I, MWBE & Section 3 Contractor participation, and subcontractor trainings.
Location: Career Center at Kennedy Campus
910 Highland Court
Winston-Salem, NC 27101
Thank you!