JOIN US! TOWNHALL MEETING! MON, 10/11/2021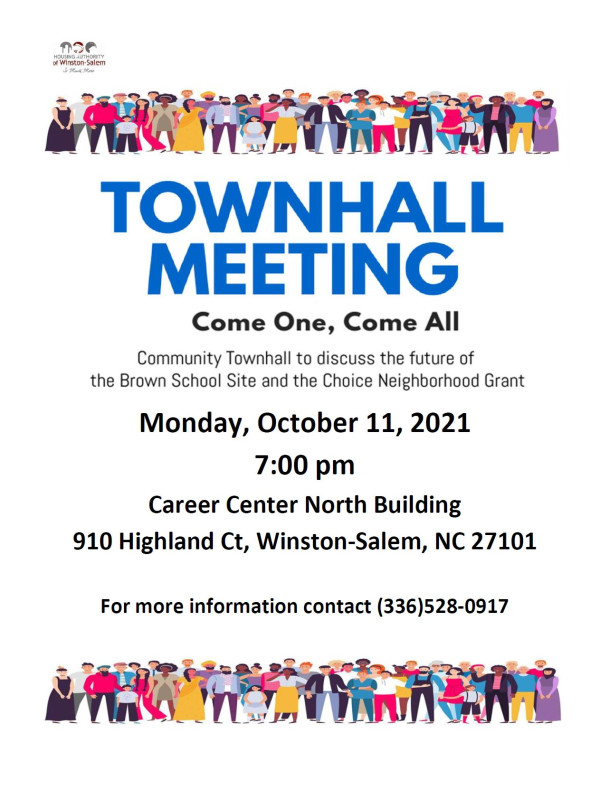 We will be hosting a townhall meeting for all residents and those interested at 7:00 pm Monday, October 11, 2021 to discuss the future plans for the Brown School site and the Choice Neighborhood grant. Meeting to take place at the Career Center North Building at 910 Highland Ct.
If you are not able to attend the meeting, make sure to add your ideas and comments on our site in our feedback section. We'll also be posting a meeting recap so you do not miss out on any new details. Thank you!