We're on the road for the Womanhood Community Engagement Tour & More!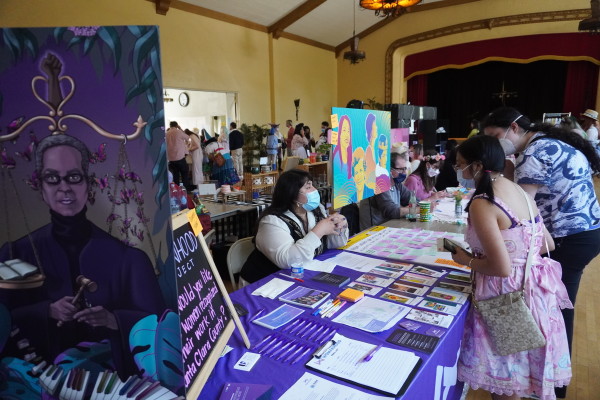 Tabling at the Garden of Unity event hosted at the San Jose Woman's Club
Community Engagement Updates
We had a great time popping up at Garden of Unity to promote the Womanhood and our mapping campaign! We will be working on posting the feedback that we have received at these pop-ups to our coUrbanize map. Please check back from time to time to learn how people want to commemorate women and their contributions to the county!
We have also been pushing our SMS texting and Voice Message feature as a way to submit feedback anonymously. Please encourage your friends and families to text us feedback on how they envision women's recognition through public art in the county.
Where will we pop up next on the tour?
Saturday, April 30, 2022 — Cupertino Cherry Blossom Festival
10 AM — 5:30 PM | Memorial Park in Cupertino
Sunday, May 1, 2022 — Viva Calle
11 AM — 4 PM | Parque de los Pobladores, 1st St. & Market St in San Jose
Wednesday, May 4, 2022 - Womanhood Feedback Session + Mapping Workshop
5:30 PM - 7 PM | Online & In-Person at San Jose Woman's Club - 75 South 11th Street, San Jose, CA 95112
Saturday, May 7, 2022 — Palo Alto May Fete
10 AM | University Avenue in Downtown Palo Alto
Check out upcoming events at our Get Involved page.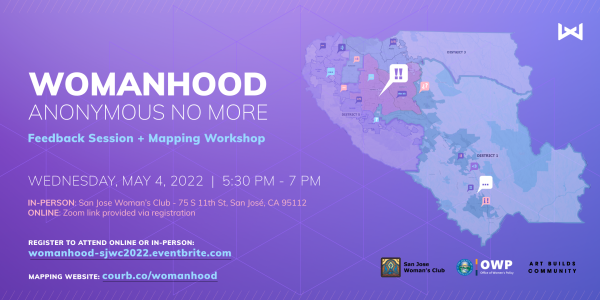 Attend our Feedback Session + Mapping Workshop
This session is hosted online via zoom as well as in person at the San Jose Woman's Club on Wednesday, May, 4, 2022 from 5:30PM - 7PM
Learn about what Womanhood has accomplished to date, and upcoming announcements, and provide feedback with our hands-on mapping activity and feedback session.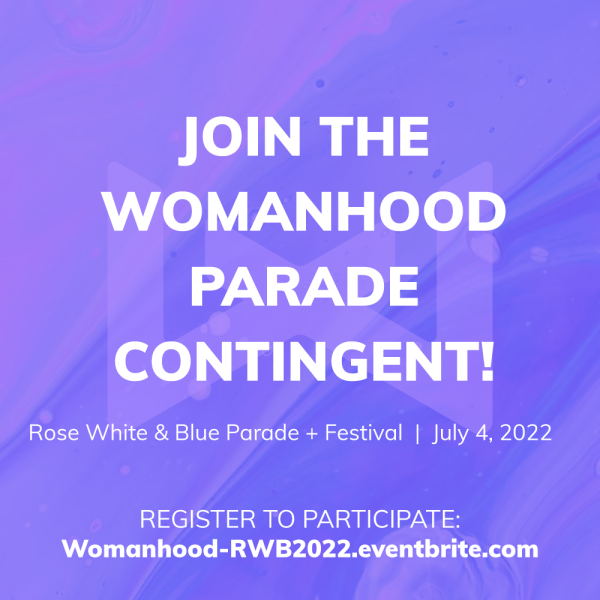 Join our Womanhood Parade Contingent at the 4th of July Rose White and Blue Parade!
This year, Womanhood artists and honorees will be honored as "Community Catalyst Marshalls" at the 4th of July Rose White and Blue Parade! Students, community partners, artists, youth, dancers, roller skaters, and more! We invite you to join our parade contingent and march with us with our 24ft long float to reclaim womanhood in numbers!
Interested in helping us Reclaim Womanhood on the tour?
Email stephanie [ at ] artbuildscommunity [ dot ] com to sign-up to volunteer!